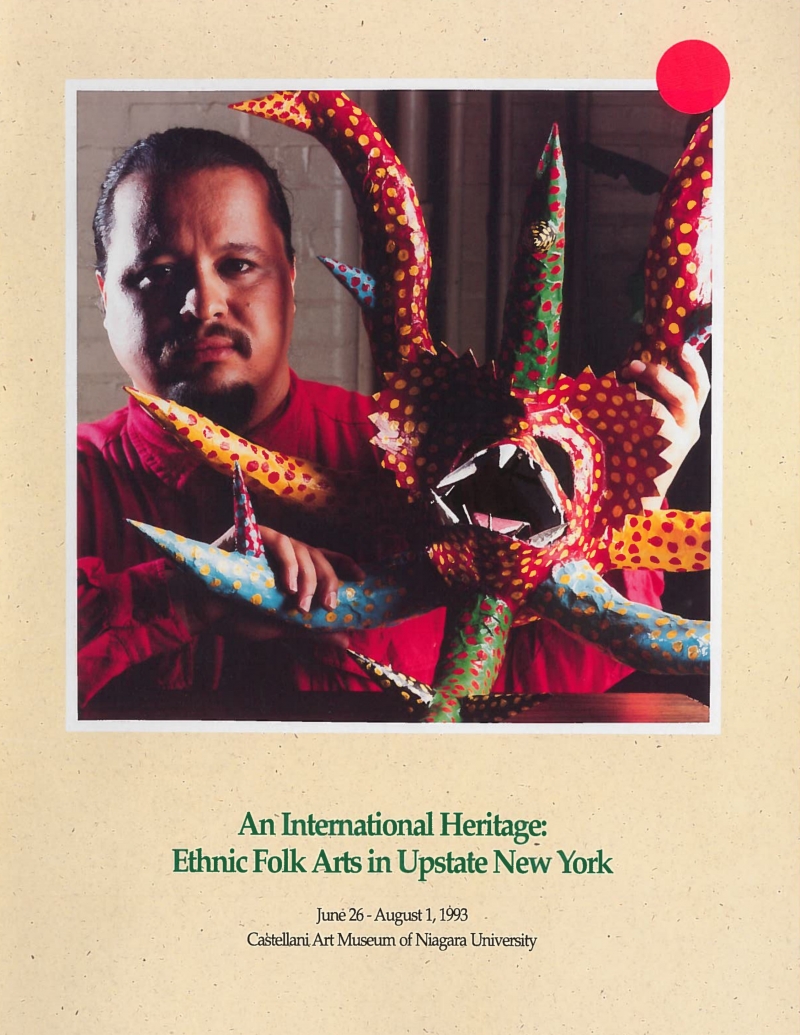 An International Heritage: Ethnic Folk Arts in Upstate New York
Jun 26, 1993 - Aug 1, 1993
The 1993 exhibition, An International Heritage: Ethnic Folk Arts in Upstate New York, raised awareness of the challenges and successes of folk artists to practice their crafts in an increasingly fast paced, mass market, and globalized society. For example, through the work of Laotian weaver Manychanh Khonsavanh, exploring that balance of greater material accessibility (global markets and supply chains) with a higher cost of living and lower demand for handcrafted goods (cheap factory produced alternatives).
Today, the folk culture of upstate New York continues to be a rich tapestry of cultures and traditions, with communities from around the world continuing to settle and be resettled in this one region.

The exhibit featured 19 distinct folk arts being practiced in Upstate New York (primarily in Western New York and the Finger Lakes) at the time of its 1993 exhibition, from Polish wickerwork and Tuscarora beadwork to Norwegian Rosemaling and Puerto Rican vejigante mask making, among many more.