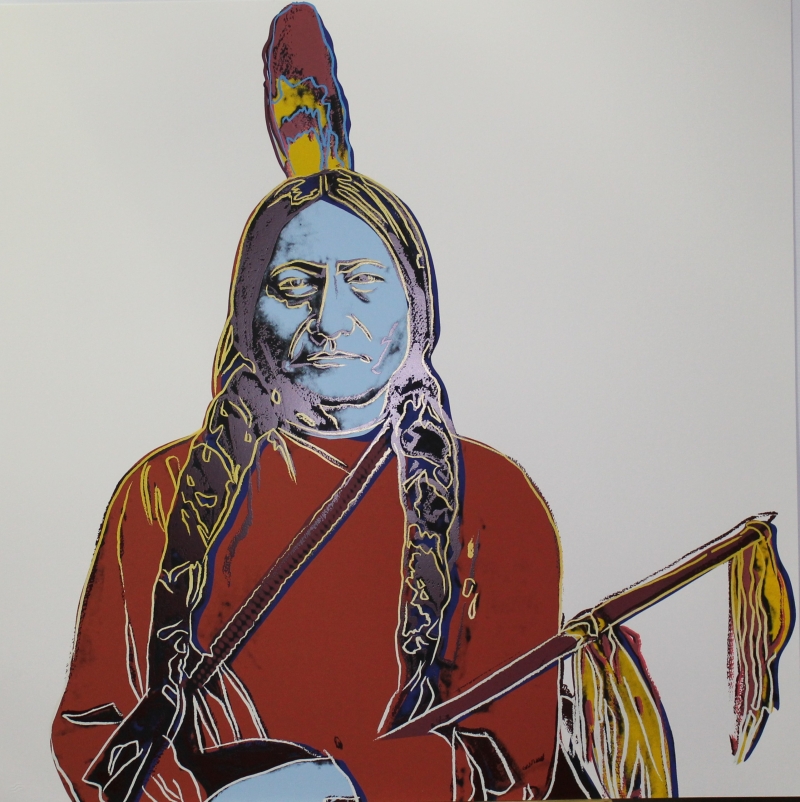 Andy Warhol, Sitting Bull, 1986, screenprint on Lenox museum board, Castellani Art Museum of Niagara University Collection, Gift of the Andy Warhol Foundation, 2014
Experiencing Post-War U.S. History through Art
Feb 3, 2020 - Jun 21, 2020
---
The Niagara University (NU) History Department collaborated with the Castellani Art Museum on a new exhibition, Experiencing Post-War U.S. History Through Art, which continues the tradition of faculty-curated exhibitions from the museum's permanent collection. This exhibition was organized by Michael J. Beam, Interim Director/Curator of Exhibitions and Special Projects in partnership with Niagara University Faculty members. Each professor selected works that represent a variety of perspectives on the major social, political, and economic themes explored in The United States in the Contemporary World, a general education course offered at NU.
"These works invite the viewer to consider local, regional, and national histories, as well as Americans' changing perspectives on their place in the world," according to the introductory essay by NU History Department Faculty. "Art helps us to see history beyond the grand narrative of politics, presidents, and war, shedding light on the lived experience of everyday people."
Participating faculty included Dr. Stephanie Wichhart, Dr. Michael Durfee, Dr. Mustafa Gokcek, Dr. Robert Kane, Dr. Marissa C. Rhodes, Dr. Shannon M. Risk and Dr. John Stranges.
The exhibition was made possible, in part, by the New York State Council on the Arts with the support of Governor Andrew M. Cuomo and the New York State Legislature.