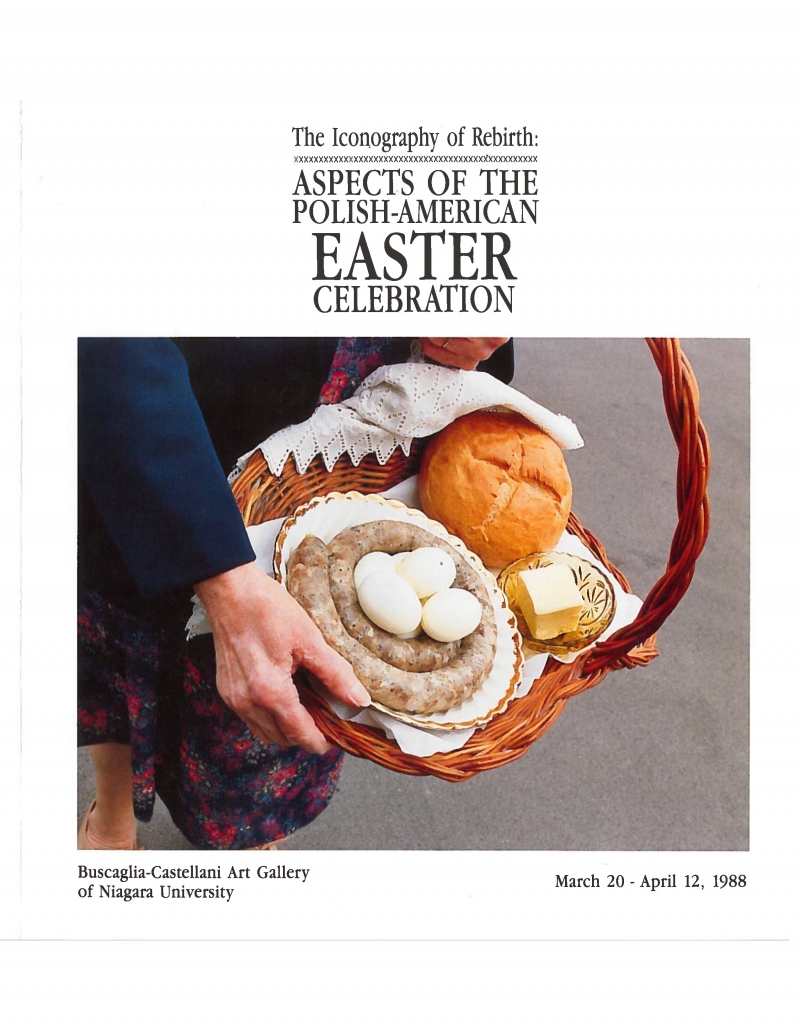 The Iconography of Rebirth: Aspects of the Polish American Easter Celebration
Mar 20, 1988 - Apr 12, 1988
The traditional swieconka meal and it's blessed foods came to Western New York with Polish immigrants, and has remained an important Easter tradition within the Polish-American community. Kate Koperski designed The Iconography of Rebirth exhibition to explore the traditions of swieconka in the contemporary Polish-American community of Western New York.
Using the photography of Marion Faller as the centerpiece, The Iconography of Rebirth examined the eggs, baskets, basket covers, and food that are major components of swieconka: highlighting the diverse approaches to the tradition seen within the community, and the blending of traditional and contemporary iconography that kept swieconka a prevalent part of Polish-American Easter tradition.
Exhibit Workshops:
Traditional butter lamb making with Alice Bak
March 26, 1988 at 2 p.m.

Traditional Easter egg decorating techniques with Alice Bak
March 27, 1988 2 p.m.