Integrate Your Class with the CAM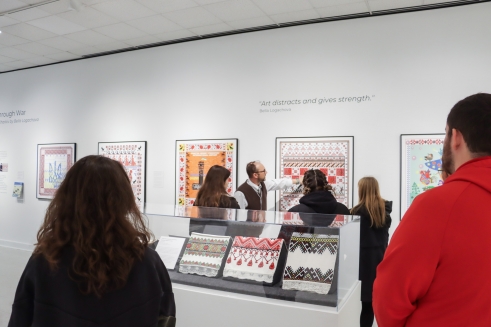 The CAM offers thought-provoking collaborations with the Niagara University Faculty that tie our collection to the themes of your class. We work with NU faculty to integrate art that challenges students' critical thinking, context, and perspectives with either a tour or a customized class experience. Inquiries and group tours offered by the CAM must be requested two weeks before your anticipated visit and three weeks if requesting a custom tour. For tour customizations outside the CAM'S regular tours, please make your request known and we will try to accommodate a tour experience for your group. Our full collection is accessible online to customize your class experience.
---
Curator Tours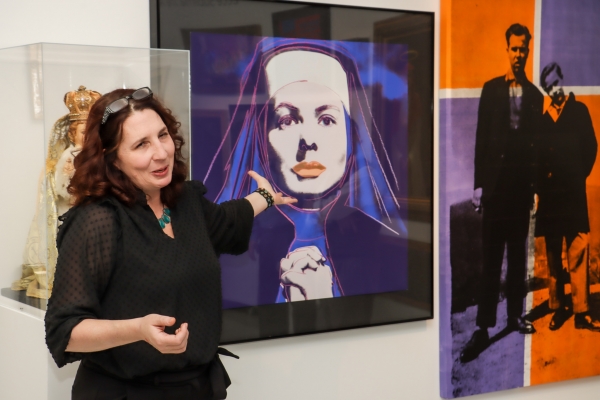 Faculty, staff, and students are invited to join a short guided exploration of an exhibition with a CAM curator to gain deeper insights about the artworks and their context while enjoying the beautiful, calming gallery atmosphere. Offered monthly on Wednesdays between 12:00 a.m.-1:00 p.m. at the CAM.
Spring 23
February 15 — Survive, Remember, Thrive with Ed Millar
March 22 — Imaginary Worlds: Behind the Scenes with Niagara University Theatre with Michael Beam and Steve Braddock
April 26 — Alberto Rey, Biological Regionalism: Niagara River with Michael Beam
---
Faculty Connections