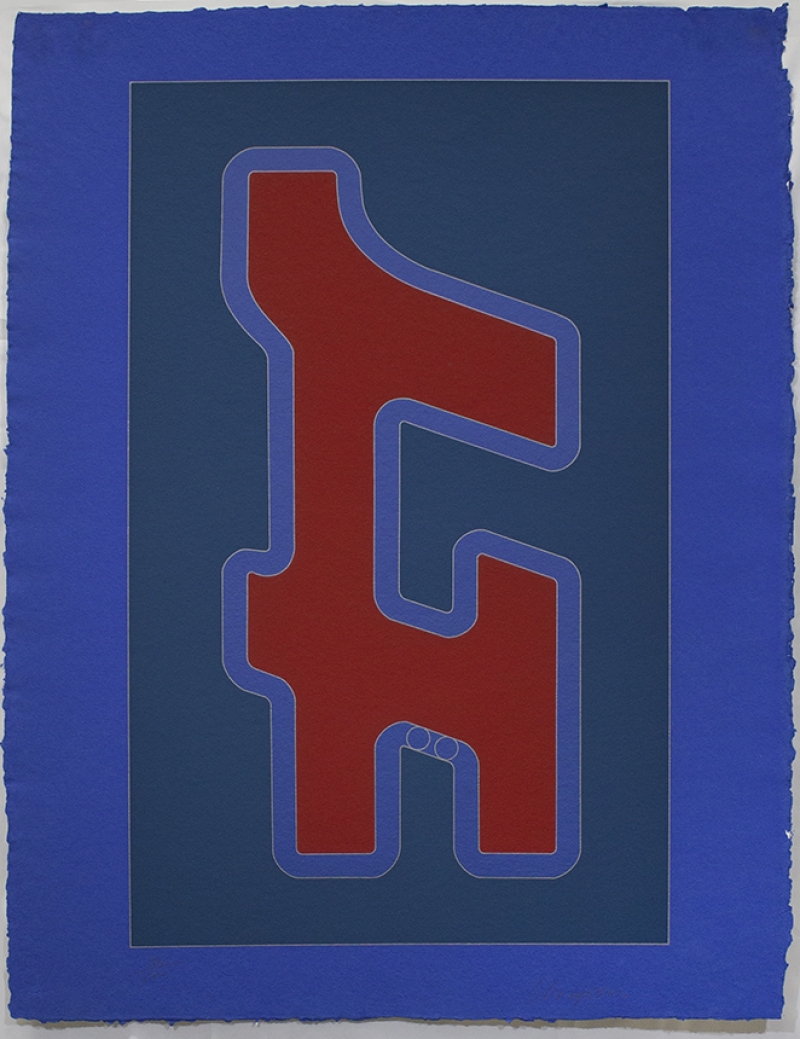 © Estate of Chryssa, from the Collection of the Castellani Art Museum of Niagara University
Chryssa (Chryssa Vardea-Mavromichali) (1933–2013), emigrated from Greece to the United States in 1954, settling in New York City in 1955. There, Chryssa first experienced the colossal billboards, glamourous building facades, bright lights, and the noisy discord of the construction equipment, horns, sirens, and street performers of Times Square.
"She was so taken with the lights that she tried to get a job as a sign maker but was prevented by labor union rules," wrote art historian Charlotte Rubinstein. Eventually an associate of the neon fabricators union offered to give her training.
Her early work incorporated commercial products, letters and numbers, and maps. This imagery became popular through later male artists that were associated with the Pop Art movement including, Jasper Johns, Robert Rauschenberg, James Rosenquist, and Andy Warhol, even though Chryssa was a pioneer of this subject material.
Chryssa is regarded as one of the first, if not the very first, artist to use neon lighting as an artistic medium. In 1962 she created Times Square Sky, her first sculpture to integrate neon lighting. This was around the same time that French artist Martial Raysse was also experimenting with neon, and a few years before Dan Flavin and Nam June Paik began their own neon experiments. The artist continued to develop new versions of Times Square Sky including The Gates to Times Square (1966) housed in the Albright-Knox Art Gallery collection in Buffalo, New York.
The Gates to Times Square portfolio echoes the artist's three-dimensional work with its brightly colored linear neon elements, reflect her interest in Chinese calligraphy and fascination with the letters "A" and "W". Through color, pattern, and repetition, her works evoke diverse emotions such as anger, fear, joy, or sadness. Evading full disclosure of her inspirations, Chryssa stated in an interview, "I have always felt that when things are spelled out they mean less, and when fragmented they mean more."